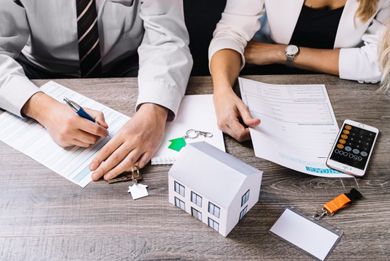 Roberto markets and sells his properties on a local, national and global scale. Well-spoken and articulate, he is analytical, resourceful, intuitive and perseverant. Building a good personal and professional rapport with his clients is easy for Roberto because he is a great listener as well as communicator, and he conveys his ideas, strategy and knowledge in an easy to comprehend and logical manner, always bridging the seller's goals and needs with the most accurate and predictable market conditions. Roberto takes his sellers' goals as his own and will always work effectively to reach them.
Roberto believes in networking and utilizing his strong people skills for his clients. He believes in introducing himself in neighborhoods and talking to people directly. It is Roberto's routine to personally go door-to-door to invite neighbors to a private showing of his listings and open houses. It is common practice for Roberto to regularly call his client base to come preview a new listing and tell their friends about it, and to also call his real estate colleagues to request they come in or join forces to bring their buyers in too. Roberto's networking skills and personal sales efforts go beyond his local reach. Roberto regularly travels to Europe and South America to personally visit local real estate offices, presenting his listings and creating relationships with overseas agents, fostering collaboration and increasing global reach. Through many of his International travels and clients, Roberto has established himself as a point of reference to multiple Coldwell Banker offices worldwide, and in his native Italy, Roberto is the "go-to person" for Miami for all things "Italy" in Southeast Florida.
These personal touches in Roberto's selling are paired with his top-notch printed, digital and social media marketing efforts: Roberto consistently advertises on the Miami Herald as well as maximizes the latest technological advances of social media with an impressive reach. Just through his online network alone, Roberto's listings are on more than 900 websites around the world and translated in 65 languages!
Roberto is a family man who enjoys travelling with his wife, daughter and son. As a family they have travelled to Rome, Tuscany, Siena, Florence, Saturnia, Sardinia, New York, St Thomas and the Virgin Islands. They enjoy Carribbean cruises and have taken several in the past years. Roberto and his wife have travelled extensively to Italy: Venice, Verona, Brescia, Ascoli, Rome and around the world to Guatemala, Turkey, Bulgaria, Greece, Colombia & Canada. Most of their travelling, while always for enjoyment, has the added benefit of building and meeting new clients.